ERFOLGREICHE KOOPERATIONEN –
 UNSERE KUNDENPROJEKTE
ENTDECKEN SIE, WIE MOLIBSO DYNEOS RUN DRUCKMESSPLATTEN IN DER PRAXIS BEI UNSEREN KUNDENPROJEKTEN EINGESETZT WERDEN.
Bei molibso sind wir stolz darauf, Innovationsführer in der Ganganalyse-Technologie zu sein. Unsere Kundenprojekte spiegeln die Vielfalt und Effizienz unserer Produkte wider. Von der Optimierung sportlicher Leistungen bis hin zur Unterstützung des Einzelhandels – unsere Druckmessplatten bieten branchenführende Lösungen.
Sport & Performance: Die Ganganalyse dyneos RUN von molibso hat Athleten dabei unterstützt, ihre Biomechanik zu verstehen und ihre Leistung zu maximieren.
Gesundheitswesen & Orthopädie: Durch präzise Druckmessungen mit dyneos RUN helfen wir Fachleuten, orthopädische Probleme zu identifizieren und individuelle Versorgungen zu entwickeln.
Einzelhandel & Vertrieb: Unsere Technologie verändert das Kundenerlebnis im Einzelhandel, indem sie genaue Ganganalysen für personalisierte Empfehlungen bietet.
Forschung & Entwicklung: Gemeinsam mit renommierten Forschungseinrichtungen arbeiten wir bei molibso daran, neue und innovative Erkenntnisse in der Biomechanik zu gewinnen.
Array ( [post_type] => referenzen [post_status] => publish [posts_per_page] => 20 [orderby] => name [order] => ASC [tax_query] => Array ( [relation] => AND ) [post__not_in] => Array ( [0] => 939 ) [meta_query] => Array ( [relation] => AND ) )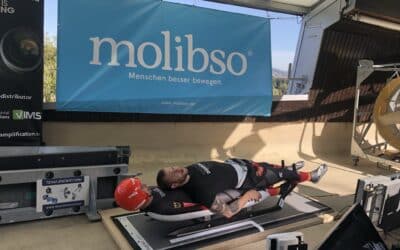 molibso besucht Winterberg Rennrodel-Analyse mit molibso dyneos Am 18.09.2020 kamen die Rennrodler des deutschen Olympiakaders Robin Geueke und David Gamm in den Genuss einer ganz besonderen Trainingsvorbereitung. Die beiden Sauerländer durften auf einem molibso...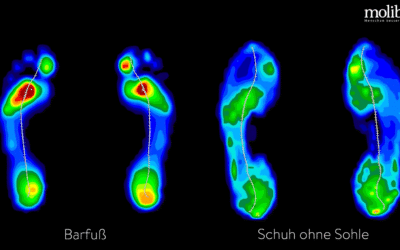 In Partnerschaft mit unserem Kunden Sohlen-Start-up FLEXMED war molibso bei der VOX-Gründershow "Die Höhle der Löwen" zu Gast…